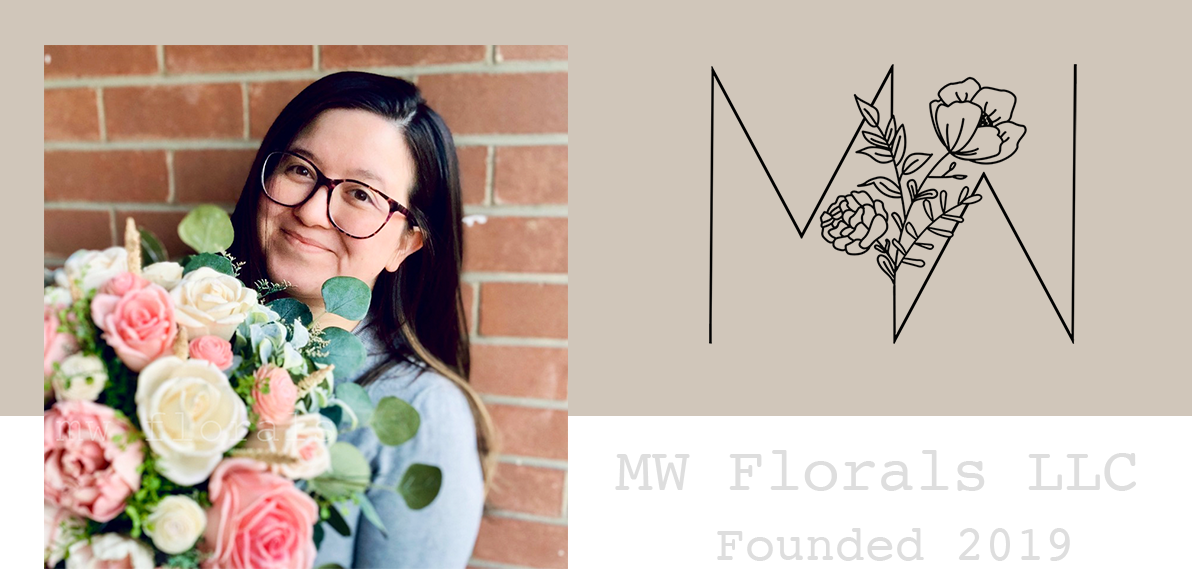 Meet Mikaela | Founder & Florist 
Hello! I'm Mikaela, the owner and wood flower florist of MW Florals LLC. 
I have been working with wood flowers since 2015 and began hand-crafting luxury wood flowers in 2019. I strive to make each wedding couple's flowers unique, one-of-a-kind and personalized for them! Since 2019 I have been working with couples and turning their visions into everlasting wood wedding flowers. From start to finish, I communicate with couples - from getting their approval on color matches to sending pictures of their final pieces before delivery or shipment of their flowers. MW Florals is, and always will be, an inclusive and LGBT+ friendly wood flower florist. 
Eco-Friendly | Luxury | Wood Flowers 
Wood flowers are an everlasting eco-friendly alternative to fresh florals. Each flower is hand assembled from thin sheets of repurposed, lightweight wood shavings. Shavings come from the Cassava plant root and are transformed into your luxurious and realistic wood wedding flowers. These flowers are hand crafted, require no sun or water, are hypoallergenic, biodegradable, and will last forever. MW Florals allows you to be eco-friendly without compromising on your vision.  
Since founding MW Florals, I have had the honor of working with amazing couples, and I look forward to working with you and your partner! 
- Mikaela, Your Wood Flower Florist