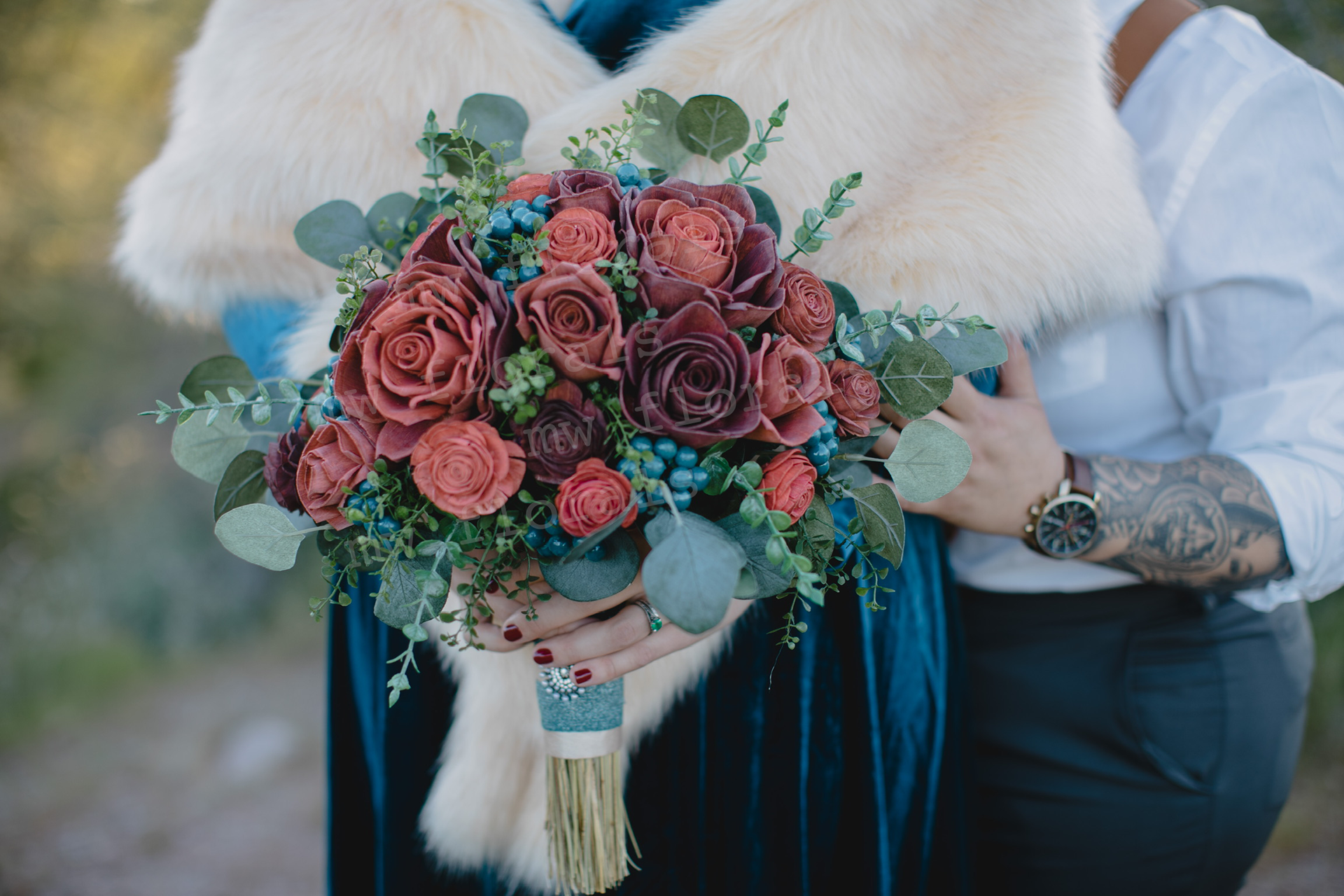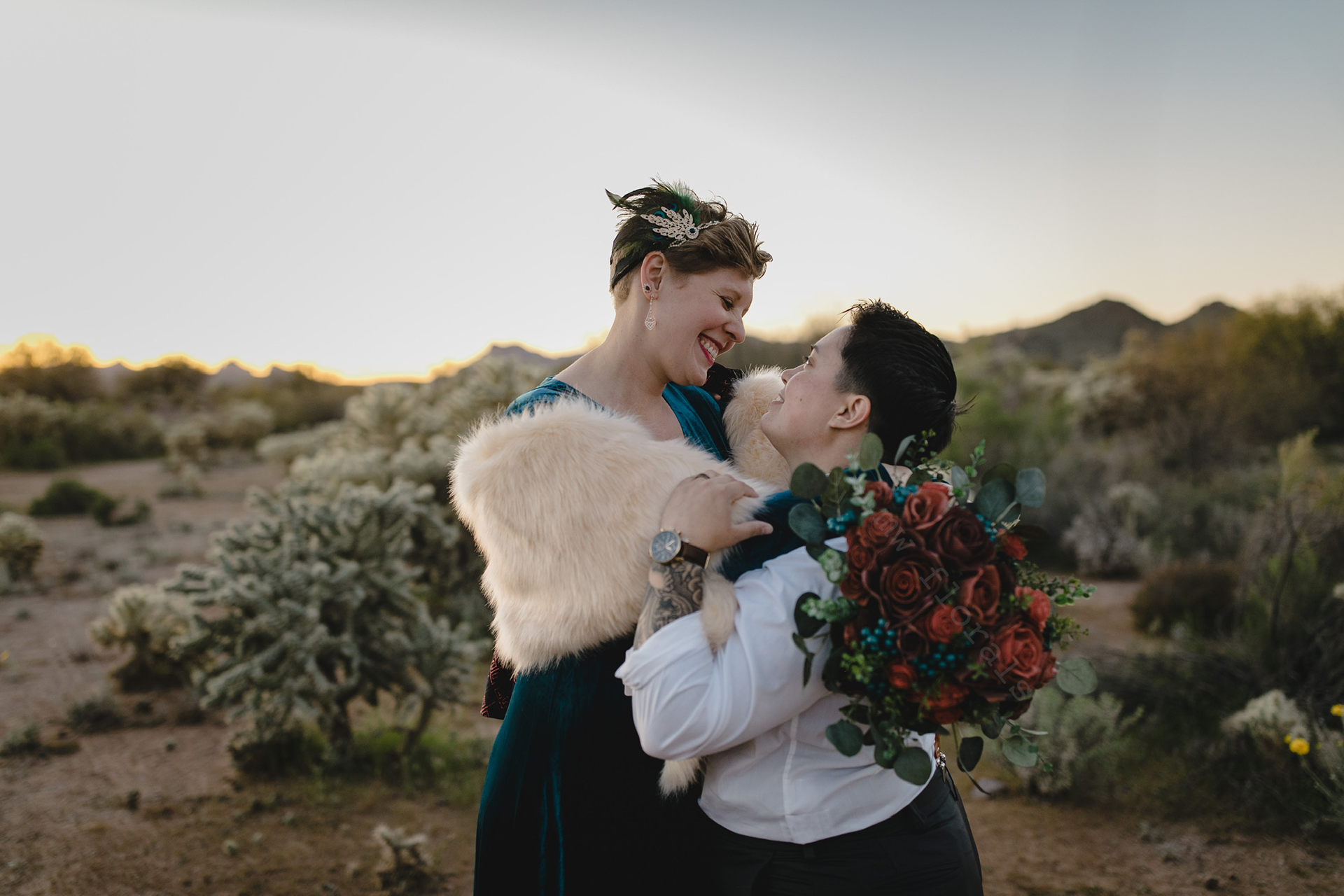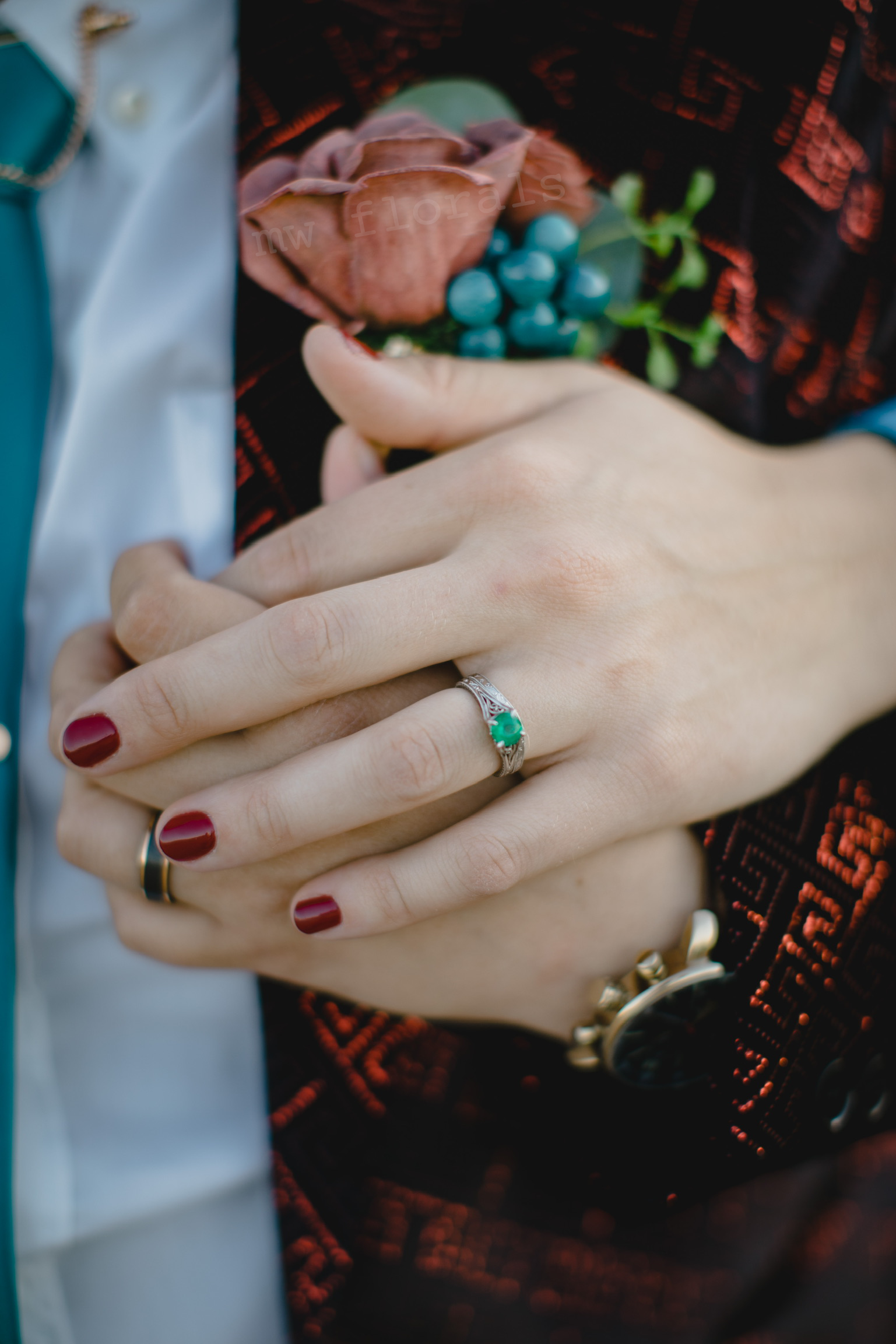 "Working with Mikaela on my bouquet was easy, fun, and ultimately a really rewarding experience. Mikaela is timely, responsive, considerate, as well as thoughtful: she did an incredible job sussing out our dream for our big day and who my partner and I are as a couple. While I wholeheartedly trust Mikaela's artistic vision, which is classy, timeless, and uniquely her, Mikaela spends the extra time making sure what she creates for you matches your vision as well. I just explained to her the 'vibe' we were looking for, and she translated it into a unique and gorgeous set. One of the best things about working with Mikaela was that I knew she would not only be LGBTQ inclusive, but LGBTQ celebrative! My partner and I had reservations about a lot of vendors for this very reason, but we felt comfortable with Mikaela immediately, and she helped us celebrate our unique, queer love with all the flair, class, and beauty we were hoping for. Even though MW Florals is located in Michigan, Mikaela worked closely with me to ship my bouquet and boutonniere to Arizona, and it arrived safe and sound. Finally, although I had seen pictures of Mikaela's work and was blown away by it, nothing compared to the finally seeing the real thing. If I hadn't know my roses were wood, I wouldn't have believed it. I truly don't know how she does it! 10/10, would highly, highly recommend!"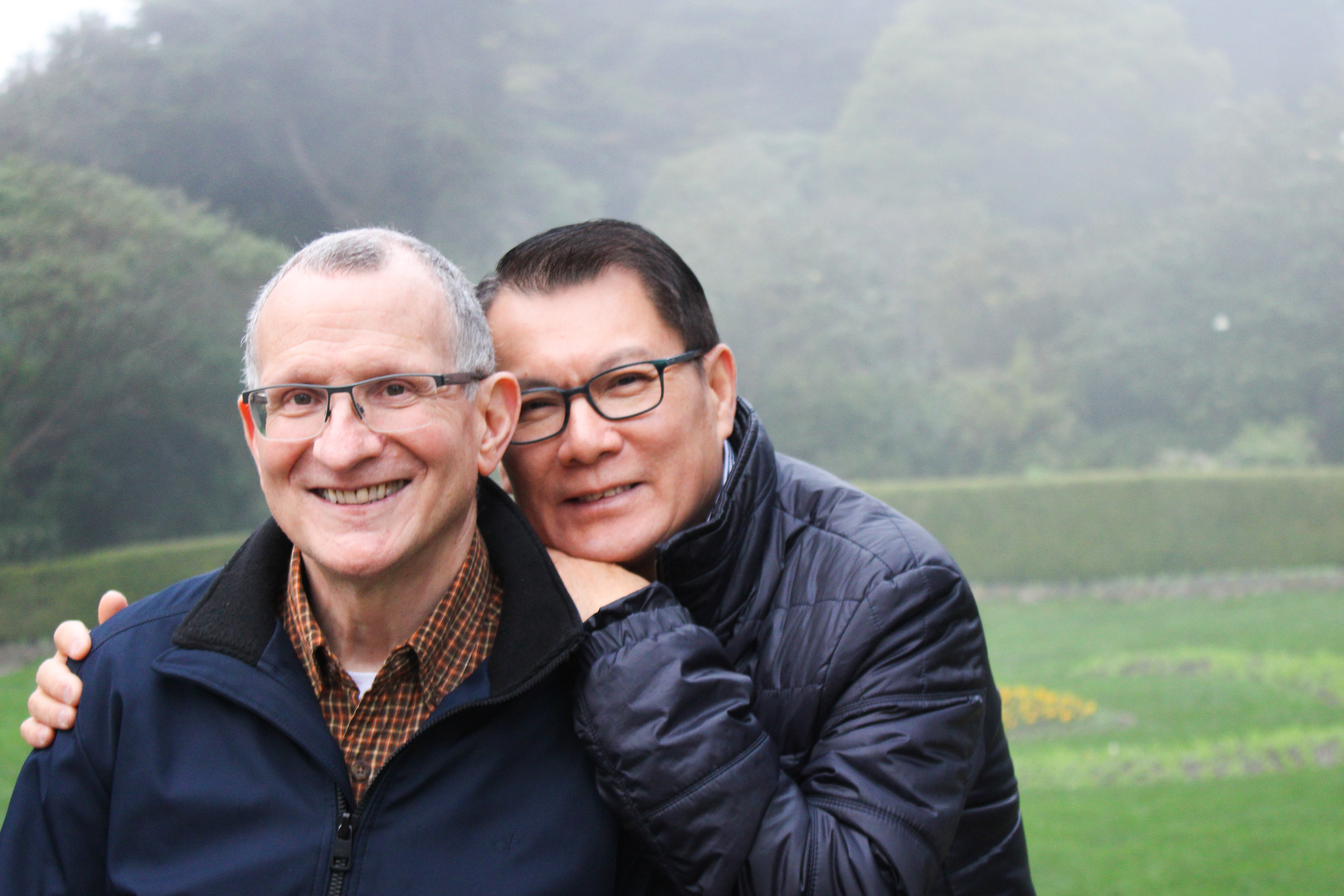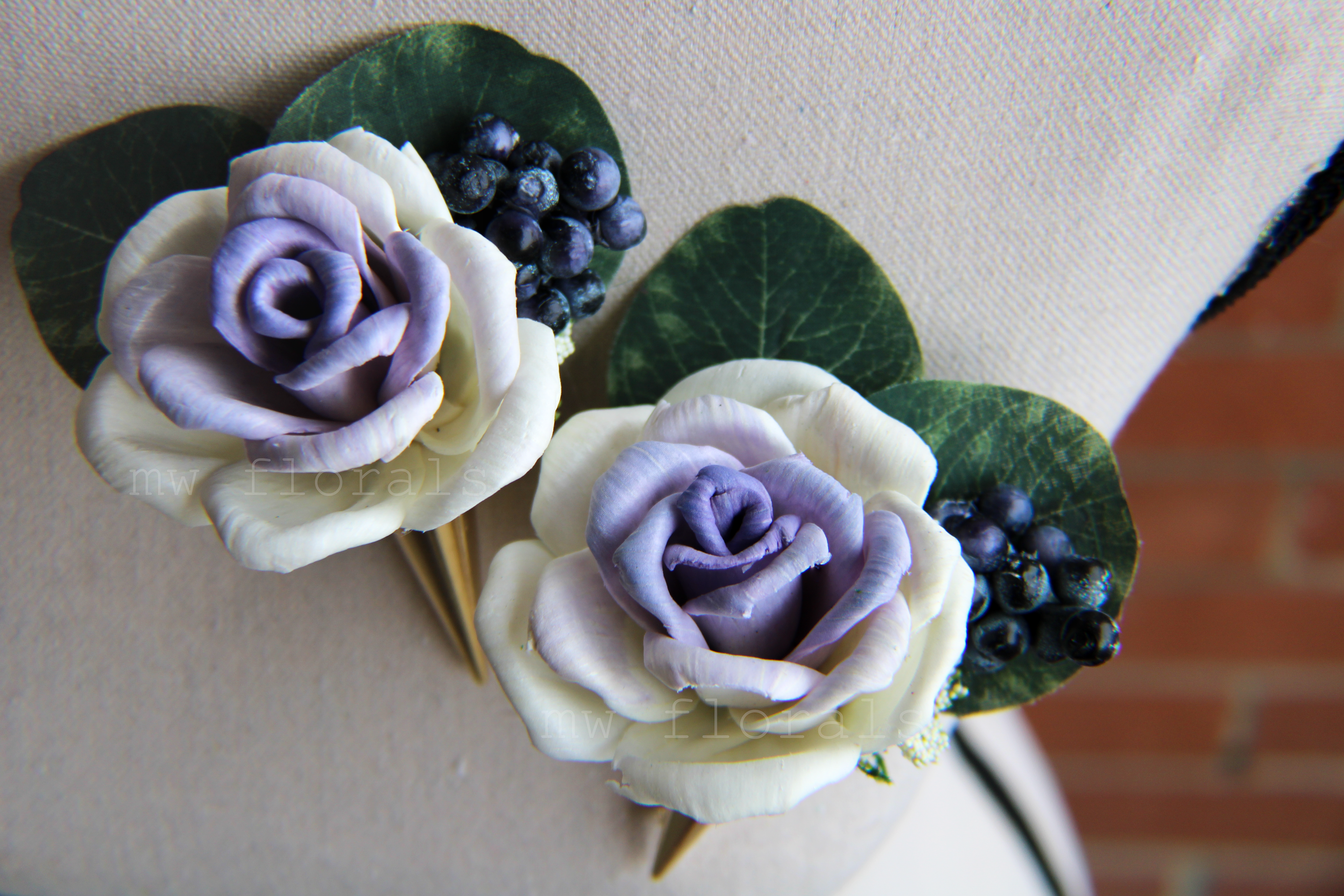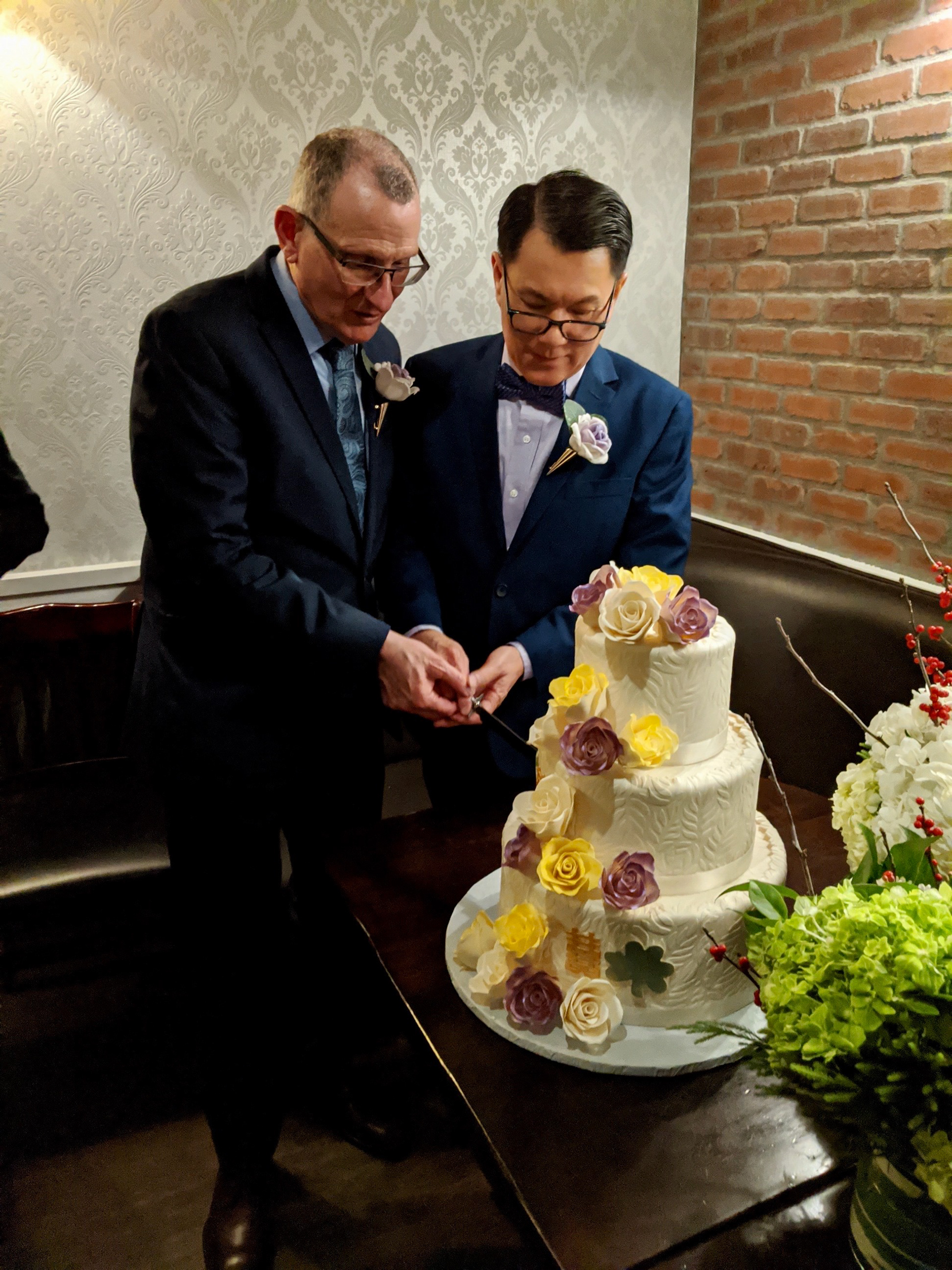 David & Brian, California
"As our wedding approached a friend asked what we were doing for boutonnieres. We figured we'd just order something from a local florist but then remembered the flower I wore for my sister's wedding sitting in a jar atop my dresser and was now just an old crumble of the beautiful flower it once was. This friend mentioned wood flowers which we'd never heard of but after checking it out on-line we found such beautiful work at mwflorals.com.  We gave a couple of suggestions but mostly left things up to the artist to come up with something for us. We could not have been more pleased with what she did. The boutonnieres were beautiful, done in a pale lavender and also inclu

ded blue

berries! (something we just mentioned in passing as our favorite berry.) So the colors were perfect for our blue wedding suits. The flowers arrived quickly and were carefully packed to handle the delicate cargo. Our wedding guests were amazed that 'wood flowers' could be so lifelike and so beautiful. And years from now they will still be just as lovely as they were on our special day (something that can't be said about the flower from my sister's wedding). We highly recommend this artist to anyone looking for beautiful artistry for any occasion. Something that will be a keepsake. Thank you so much Mikaela!"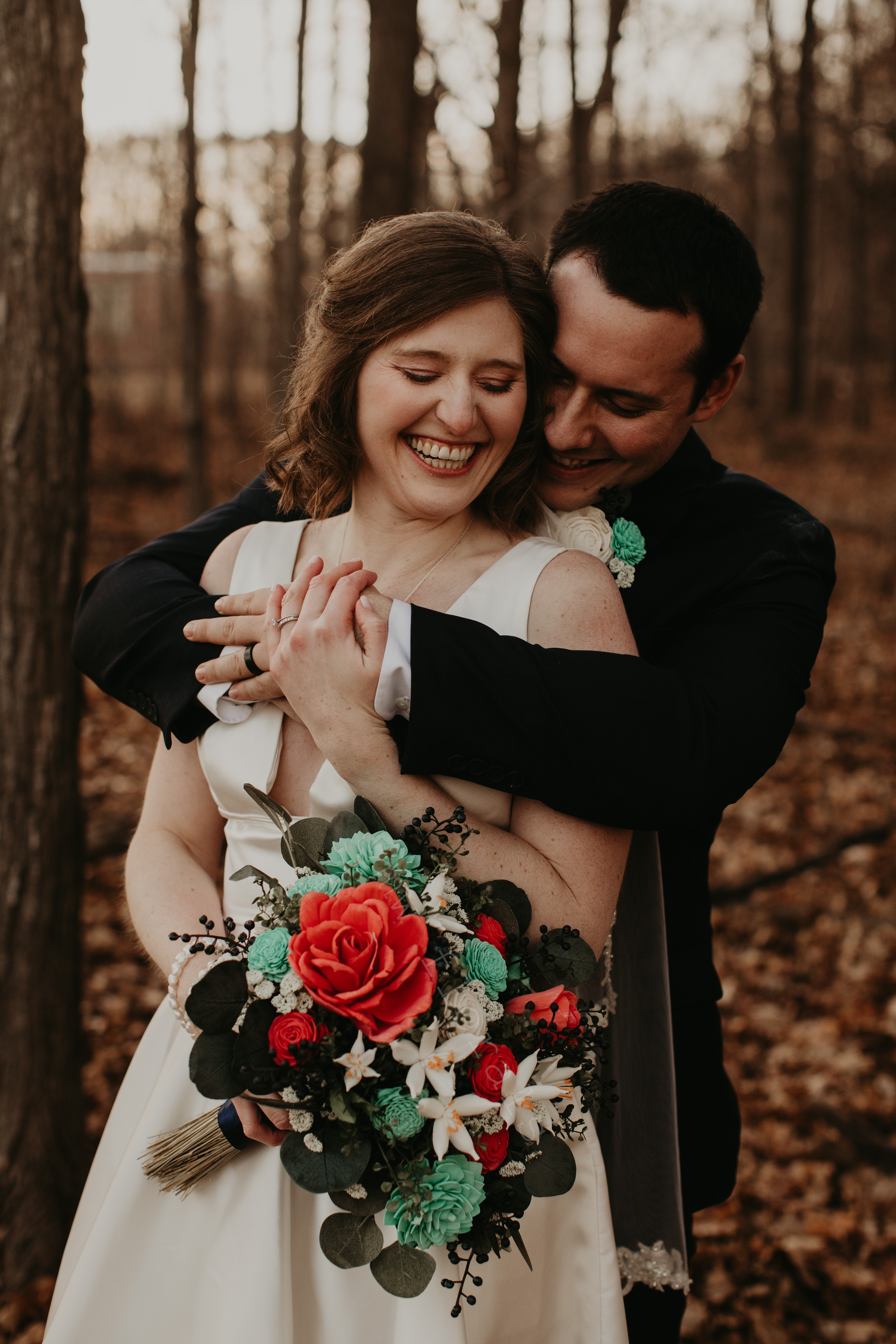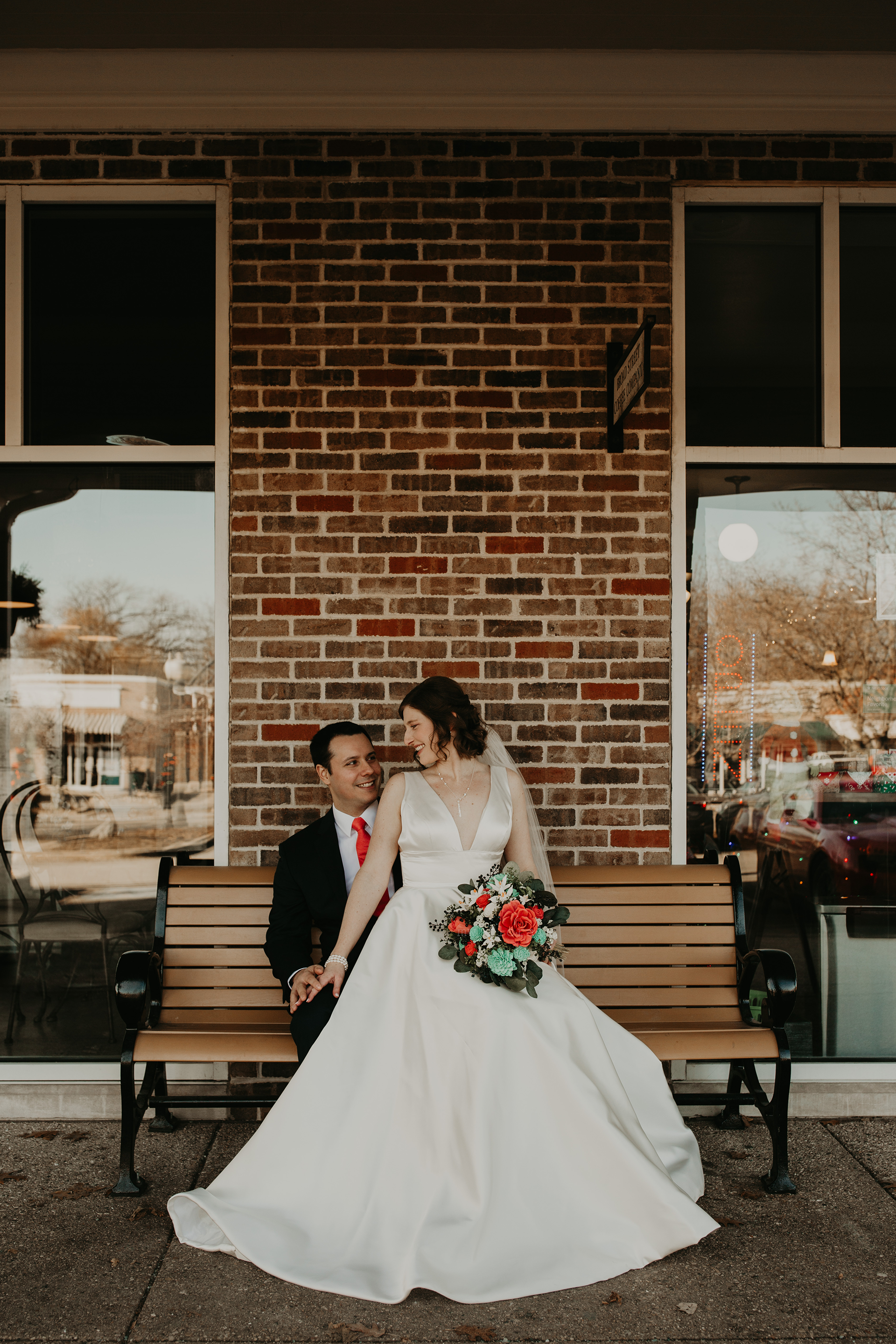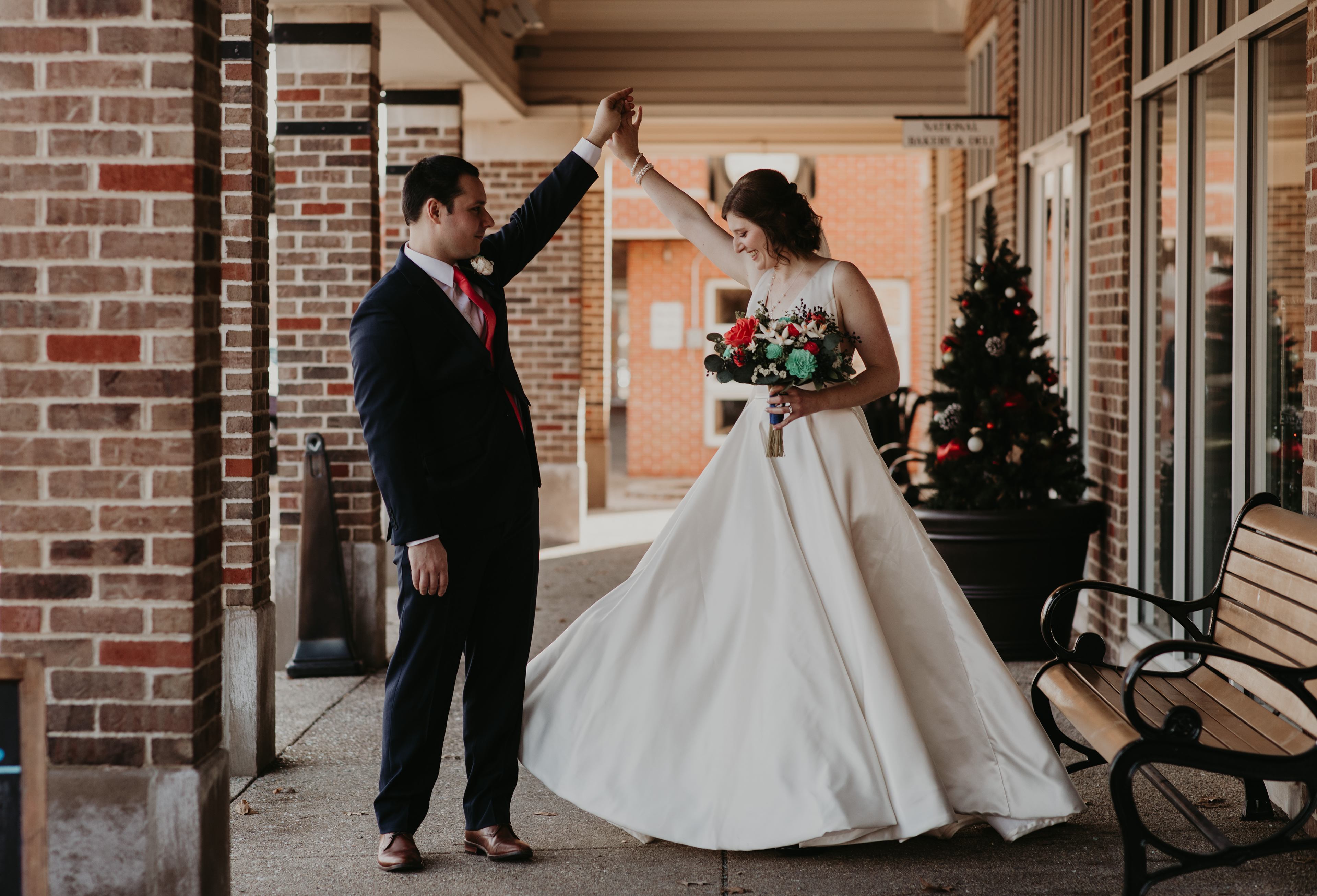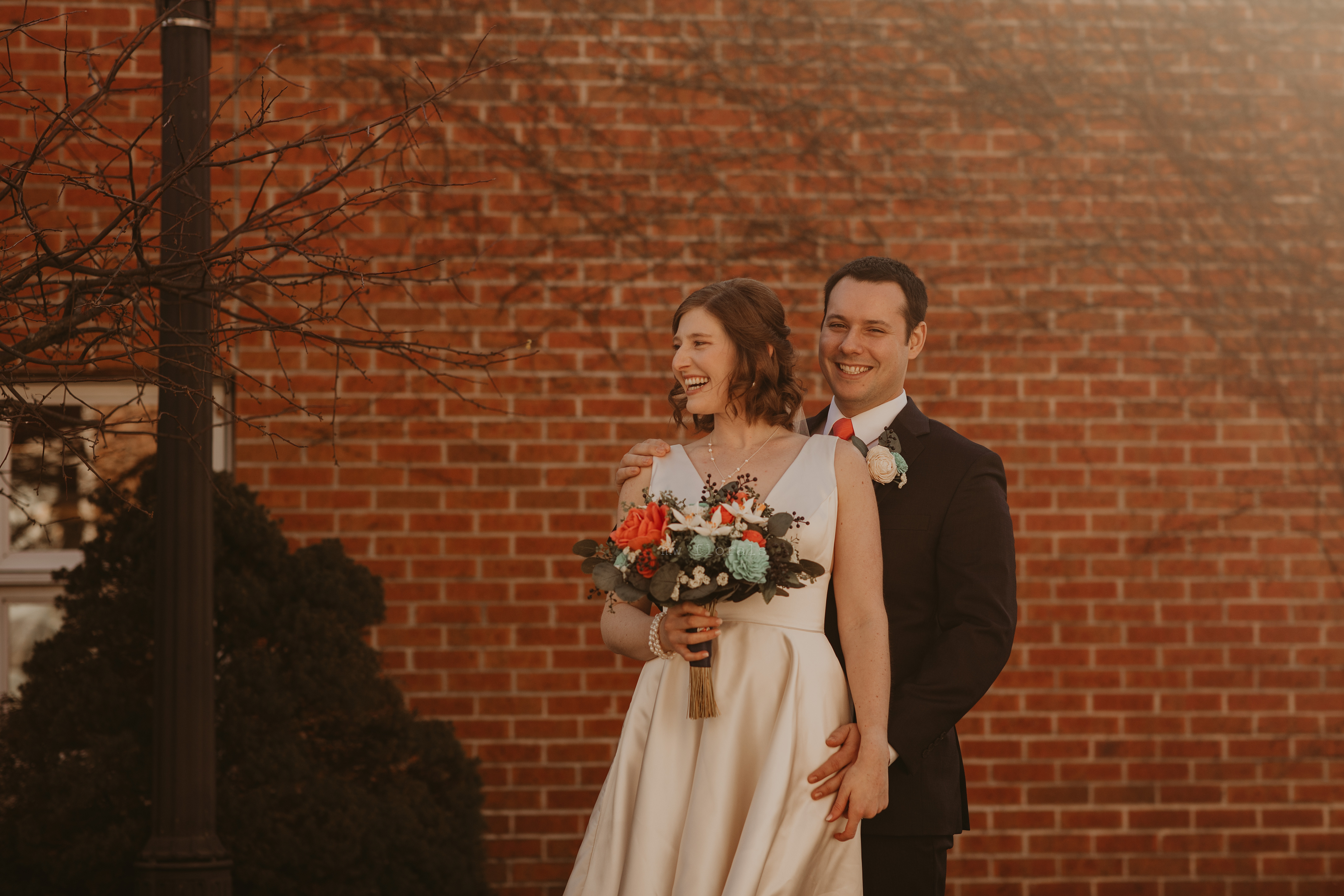 "There are not enough to words to express how amazing the wedding bouquet, mini flowers and boutonniere turned out for my recent wedding. I saw MW Florals for the first time at my friends wedding and instantly knew I needed her to help design our day. We planned a very fast wedding (2.5 months) and MW Florals worked with us to ensure that our vision became reality with zero stress. Shipping was fast and customer service was incredible. I am so grateful that these flowers will sit in our home, reminding us of how perfect our wedding day was. I would highly recommend MW Florals to anyone looking for florals that are stunning, easy to care for (because wood flowers can't die) and will last forever! Thank you MW Florals for being a very LARGE part of our perfect day! I will be a customer forever!" 

​​​​​​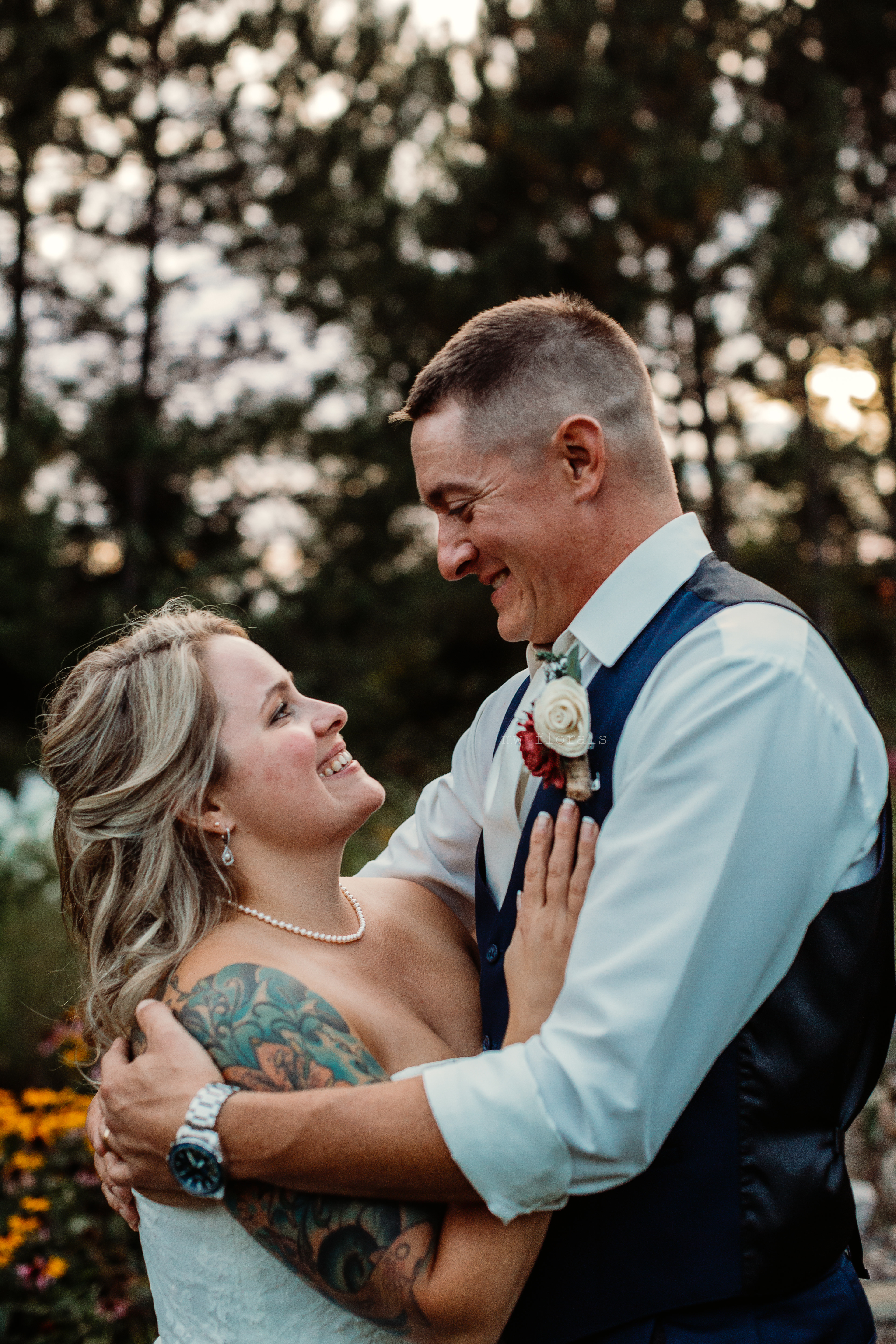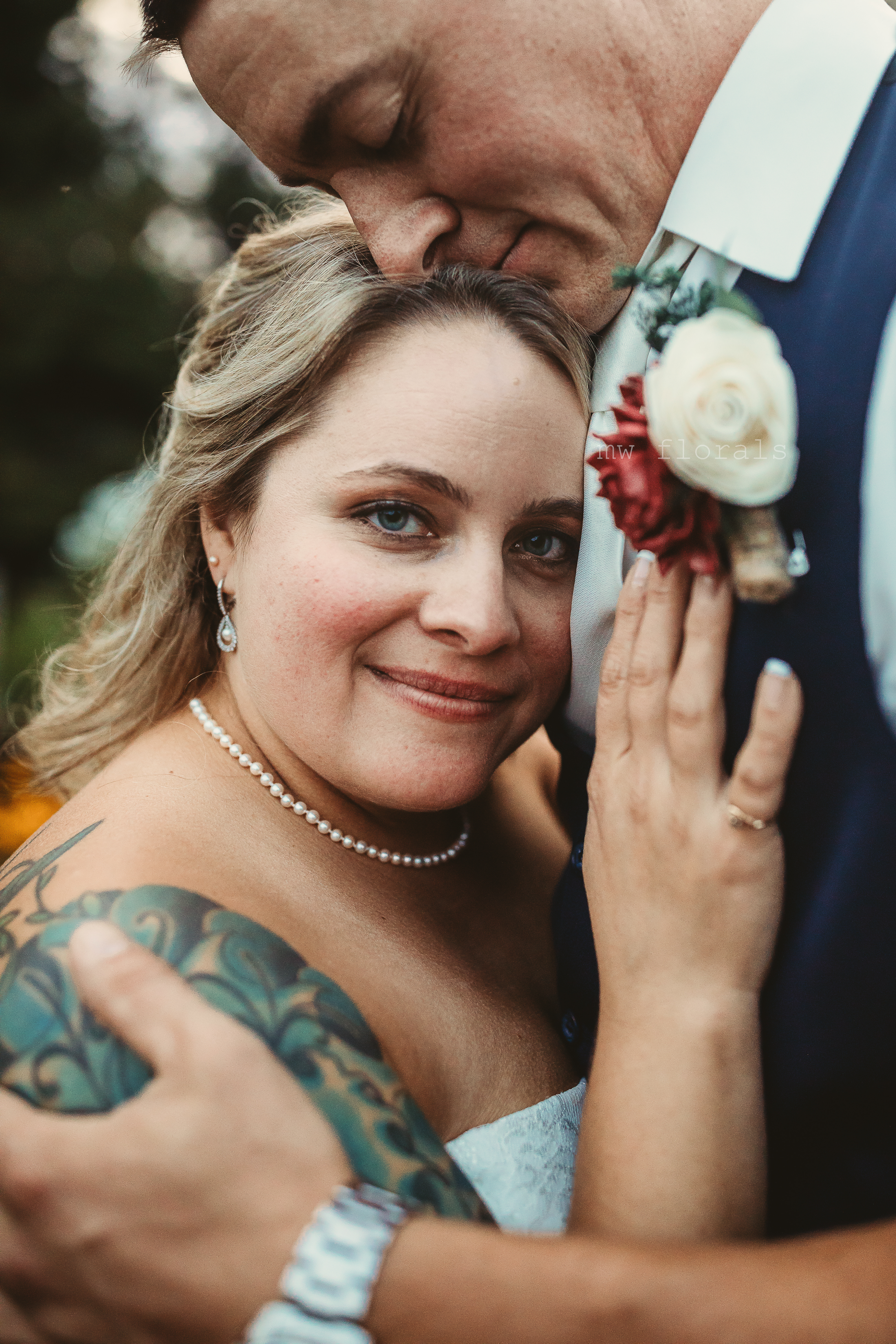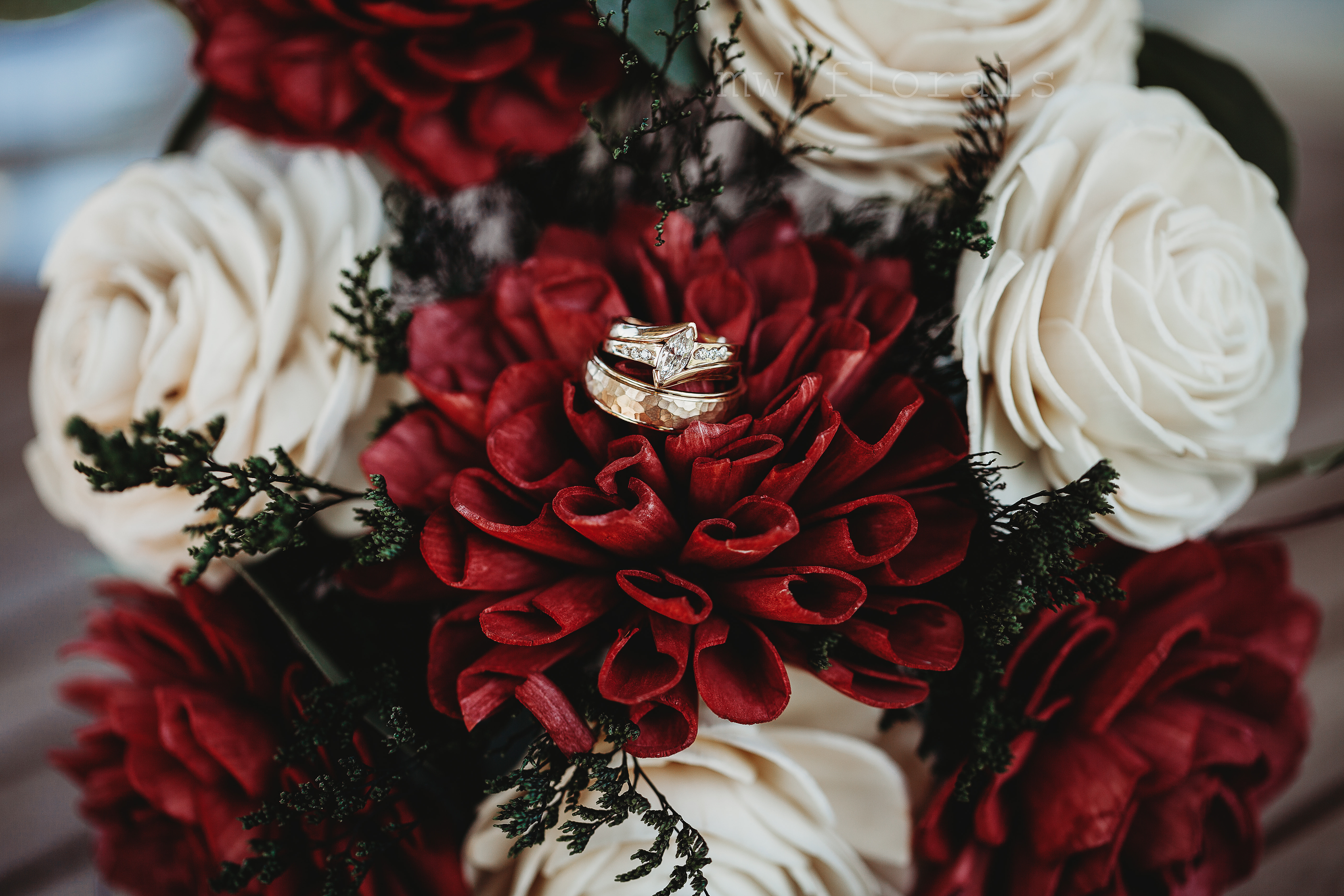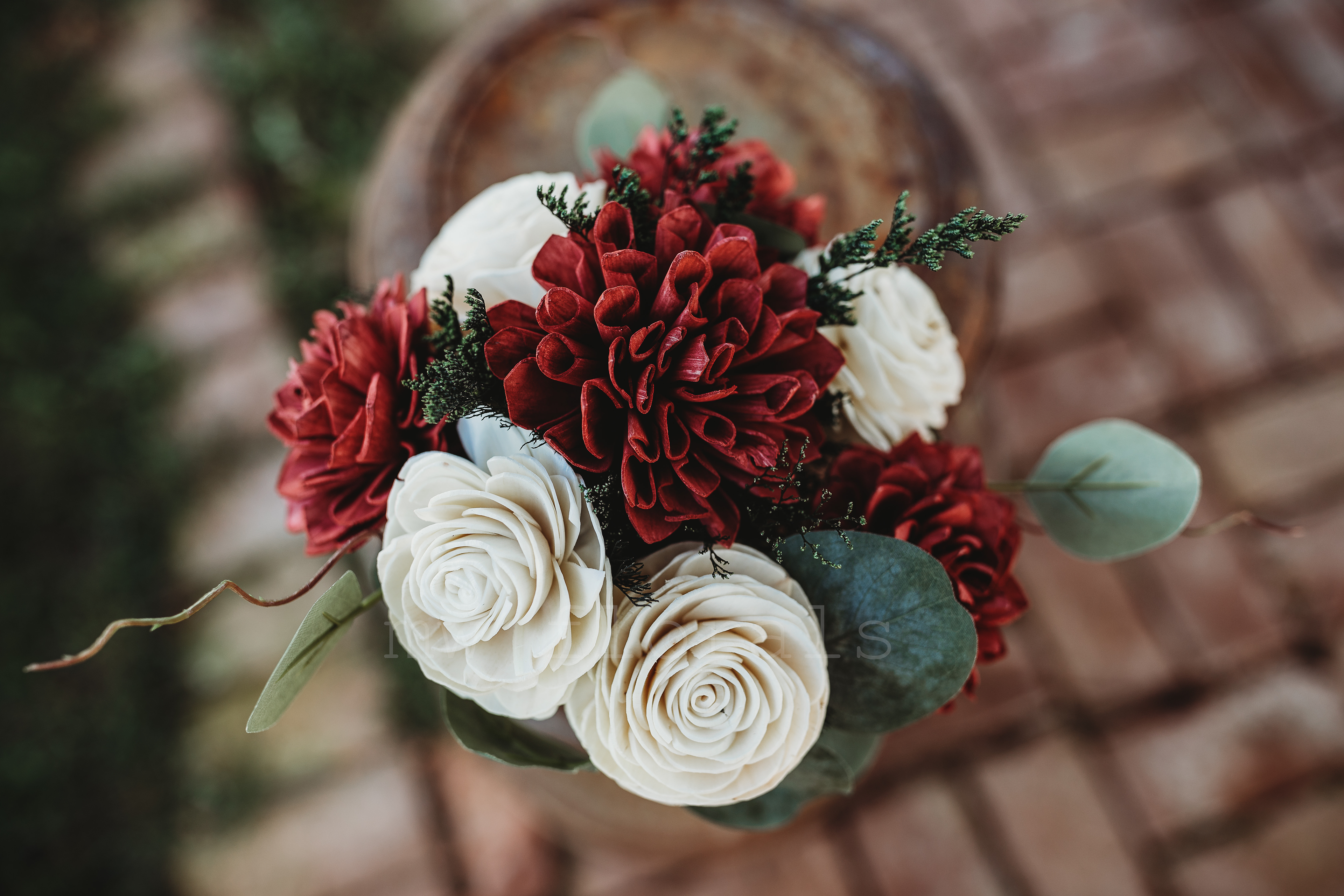 Satrina & Elliot, Wisconsin 
"I took a leap and chose to do wood flowers for my fall wedding after seeing some photos done by MW Florals, never knowing what they looked like in person. I really wanted to have my wedding bouquet forever. I gave Mikaela an idea at what I would like and let her run with it and be creative. They turned out better than I could have hoped! I am in love. Mikaela is very talented, easy to work with, and very kind. Thank you for being a part of my wonderf

ul wedding experience!"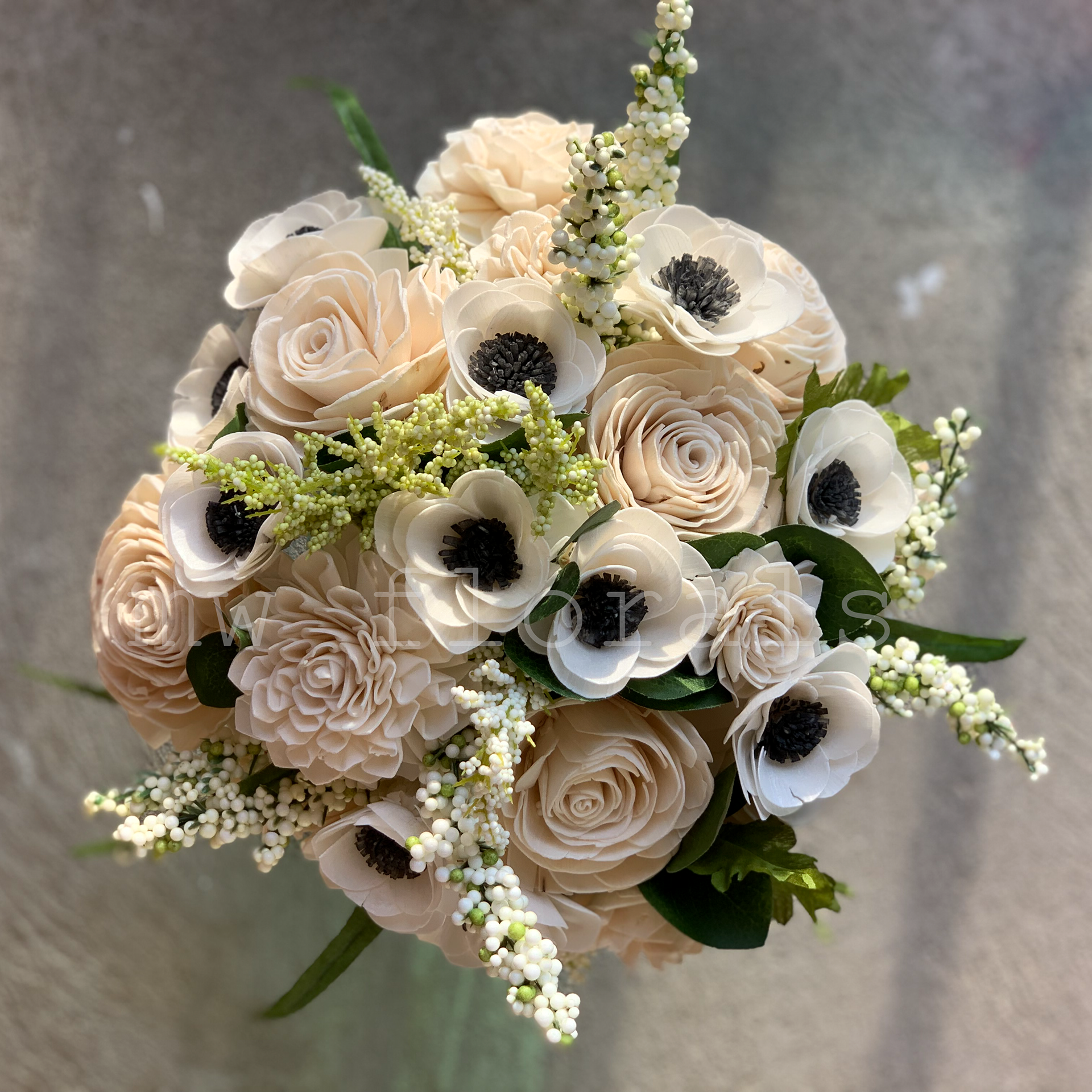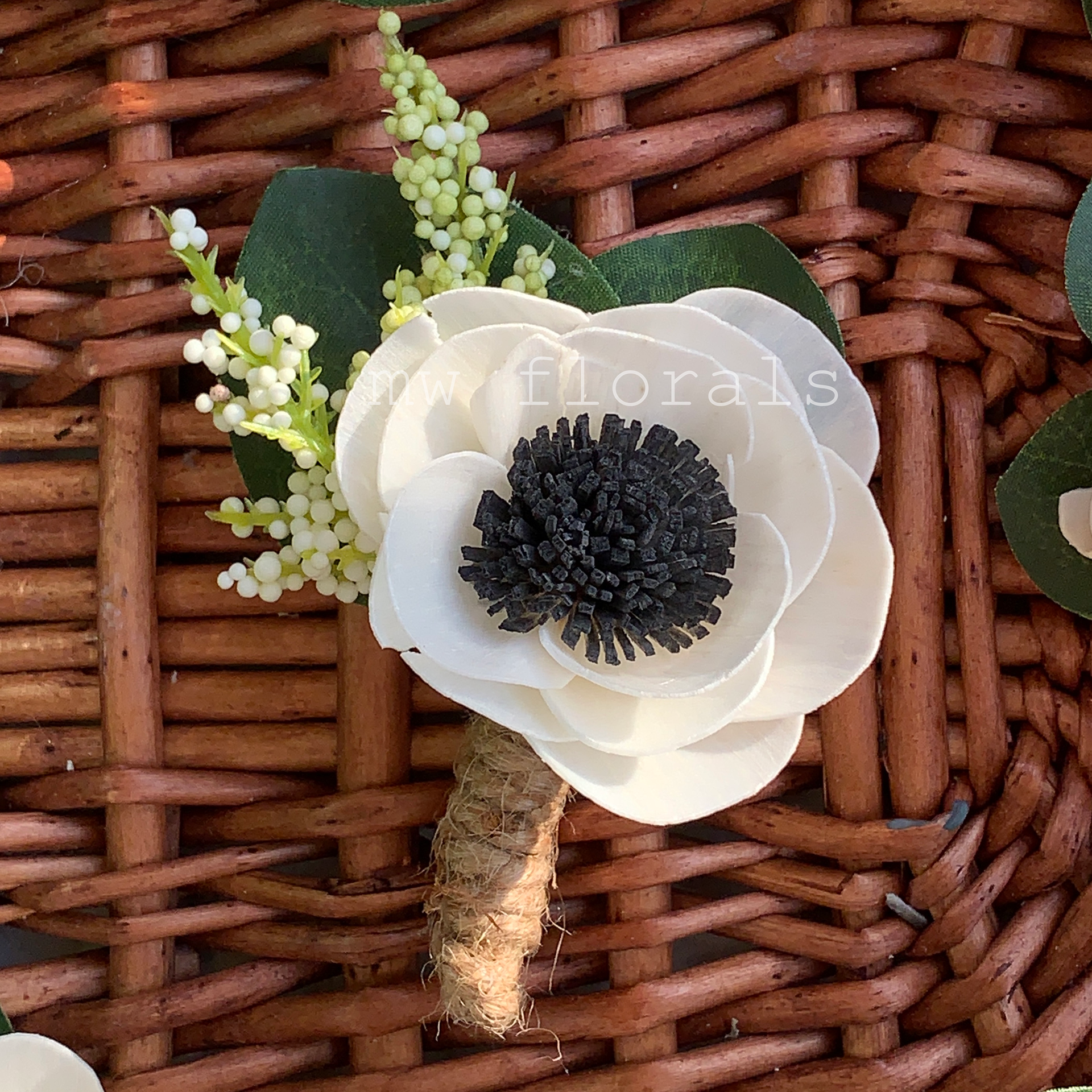 "I 100% recommend MW Florals! She made the flowers for our wedding and they were amazing - no one could believe they were made from wood! We had a wedding that was a few hours away, so I loved having the flowers already at the venue - one less thing to worry about being delivered on time. They were unique and came out just like the picture I showed her. Everything was ready on time, price was right - honestly, the entire transaction went perfectly!"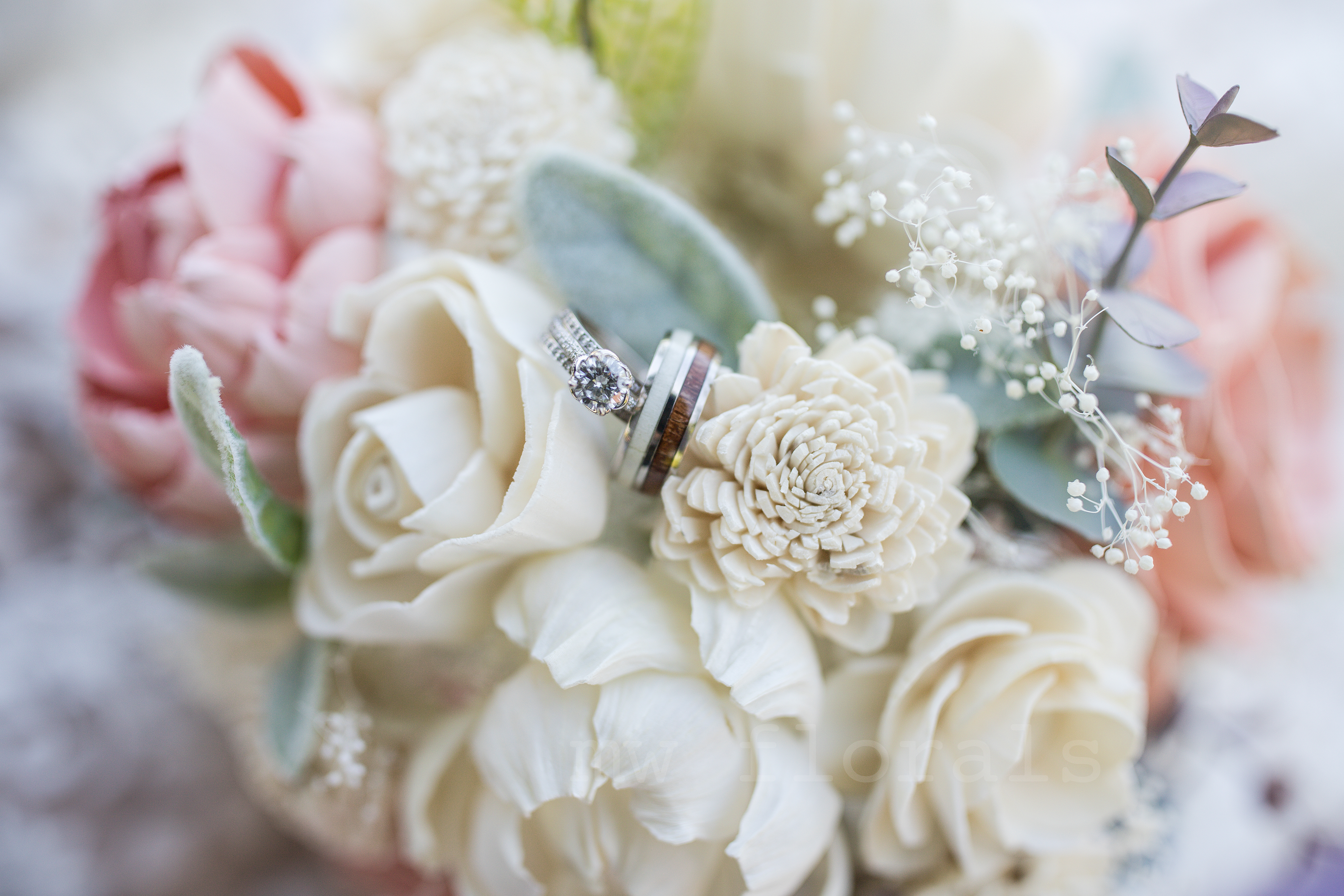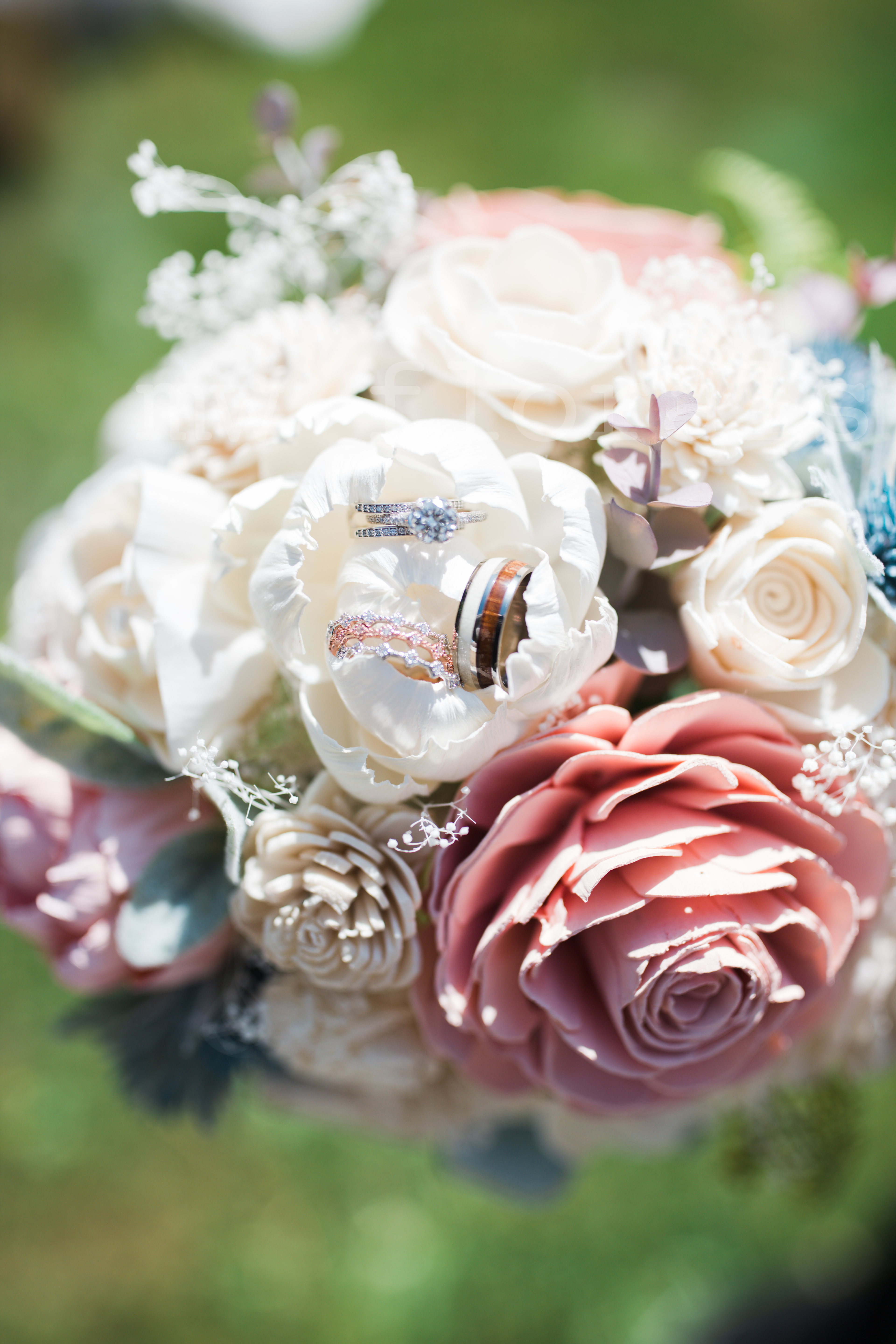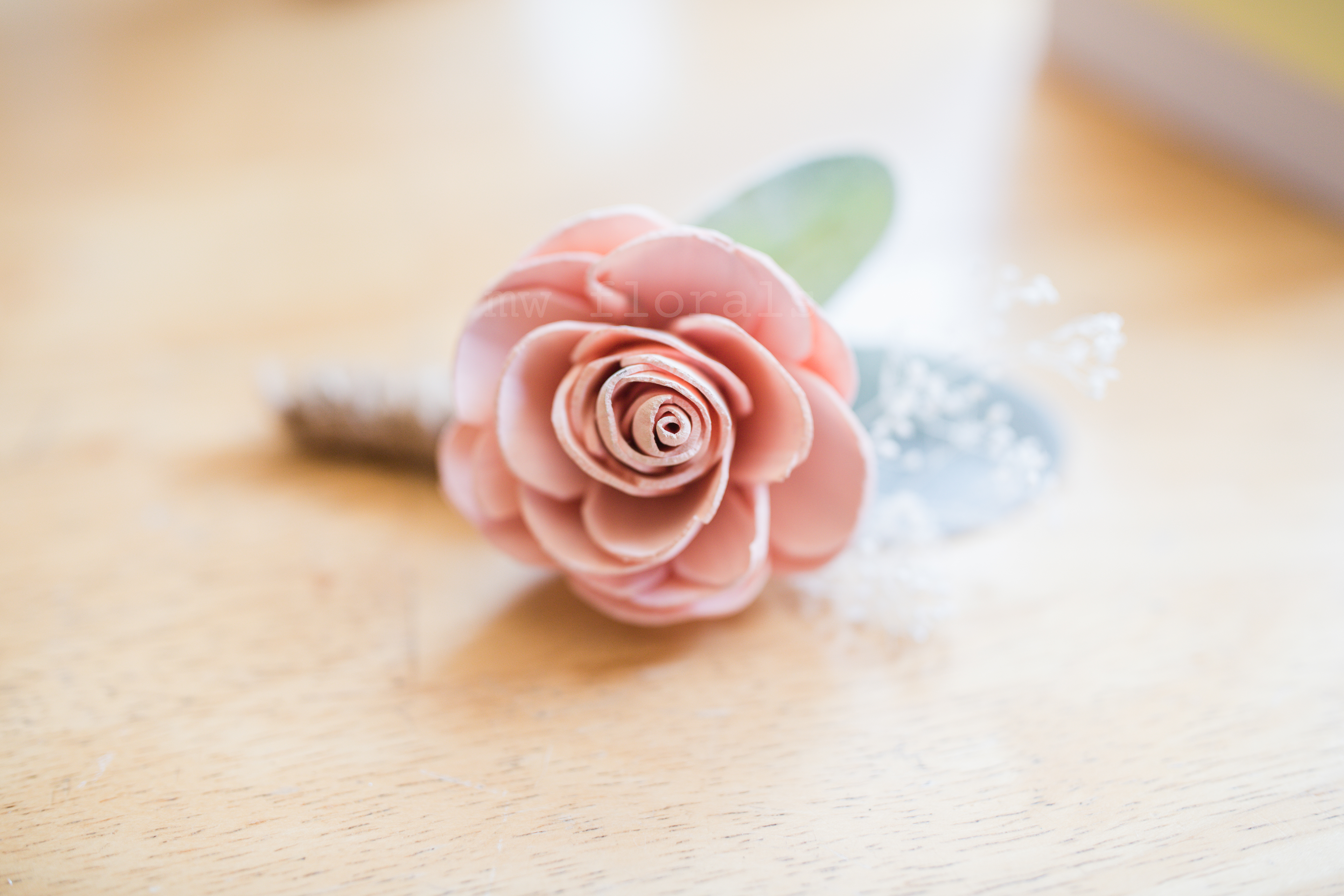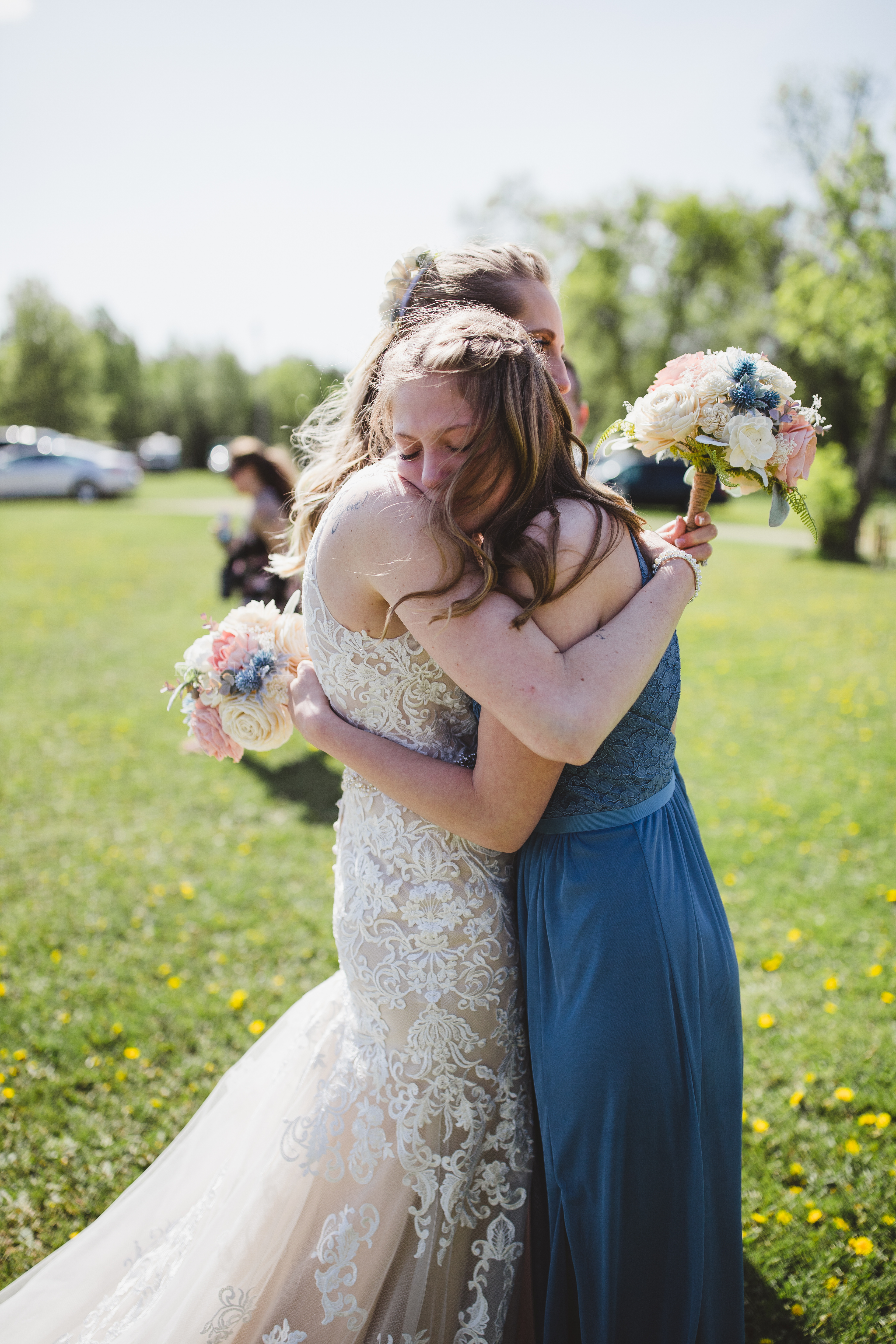 Tiffany & Matt, 
Wisconsin 
"I used MW Florals for my wedding bouquets, corsages, and boutonnières. Mikaela was very good at communicating the process and making sure I was satisfied with each step before moving on. My package was shipped on time, and packed with care. The final products blew me away! Loved having such a lightweight bouquet to carry around and now I get to display them in my home! Thank you, MW Florals!!"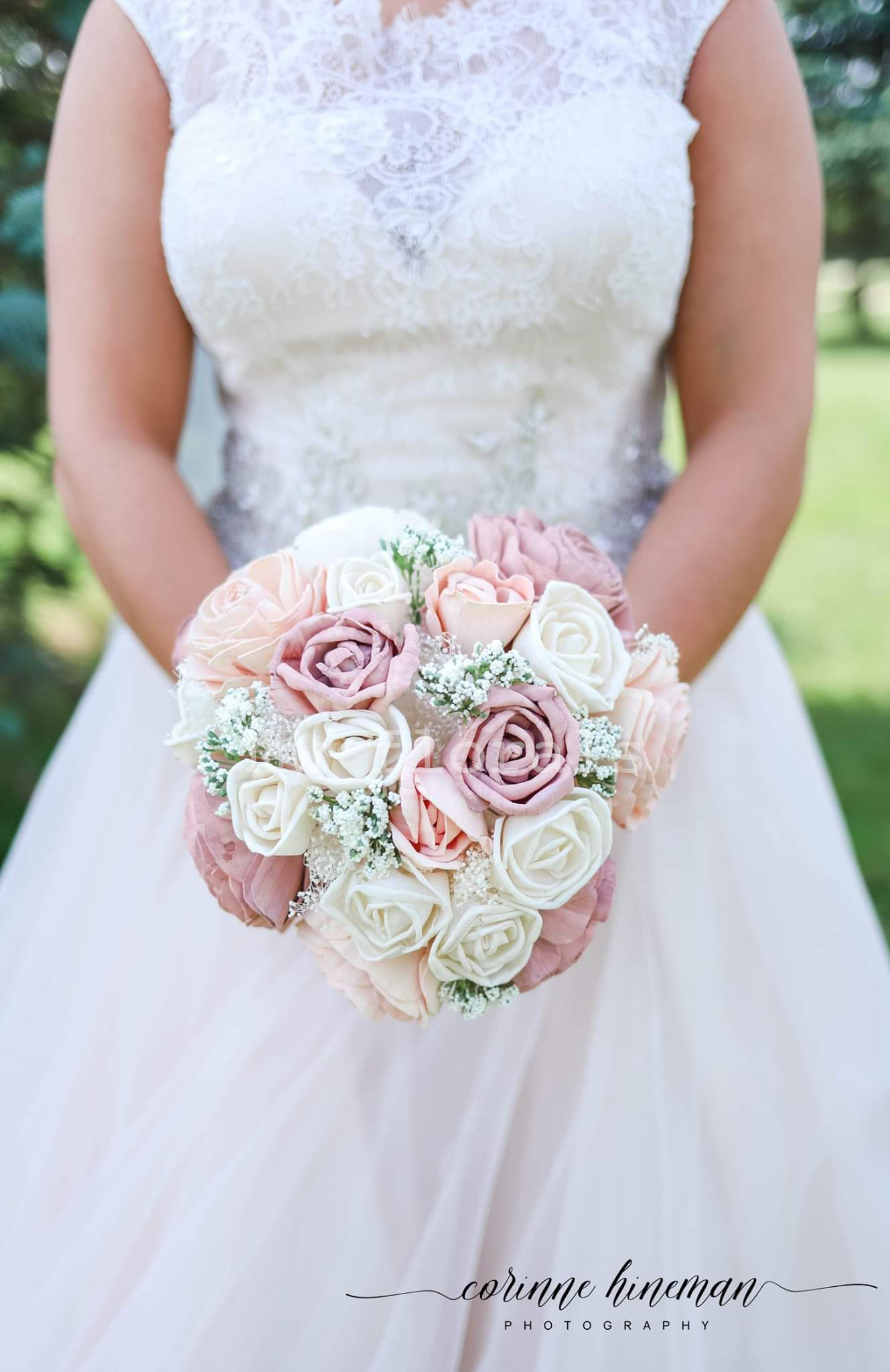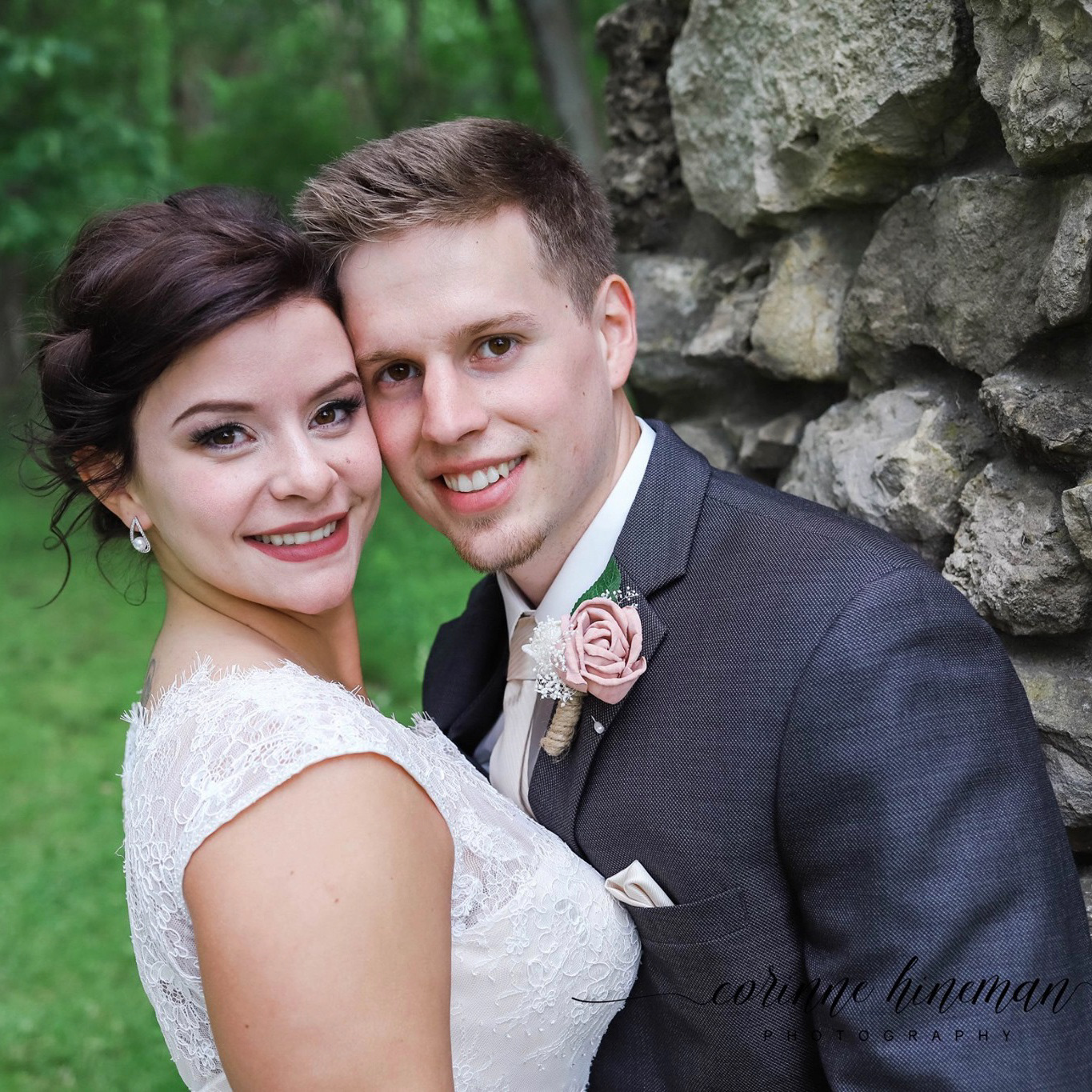 "Where do I even begin? Mikaela is absolutely amazing, and very gifted! She did my bouquet and my husband's boutonnière for our wedding. I was so glad I chose to have her do our wood flowers because we have them for a lifetime now! Every step of the way that she was making them she would message me and update me to see if I liked her progress, and if I wanted something different she would adjust to be exactly how I envisioned it. My bouquet turned out practically identical to the picture I sent her and I was so impressed. It is such a unique thing! I now have my bouquet displayed on my fireplace and love that I am able to do that! Many people ask me about my bouquet and I actually take it places to show it off. Most people are in shock when I show them and can't believe the flowers are made out of wood and don't understand how she does it! I can't say enough how grateful I am and how much I loved the outcome. Mikaela is very sweet and wonderful to work with. I was so happy I chose wood flowers for my wedding."